Brand new watercolor of a delicious Portuguese soup, Sopa Alentejana, as inspiration for a book project.
Check out more of my illustrations here, as well as more watercolors from Lisbon on my facebook page.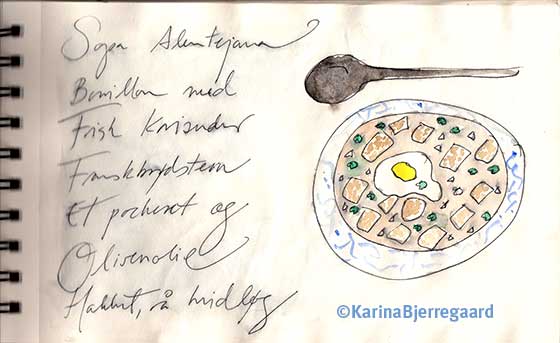 Don't hesitate to get in touch with me for information, collaboration or a price estimate for a project. Read more about me here 😉
See how I make one of my watercolours live, while Klezmofobia plays at Global Cph, March 14. Video ©Janus Vinther. 
© Karina Bjerregaard. All rights to materials on this website are protected by copyright and may only be used with written permission from Karina Bjerregaard.