HIMLEN OVER BERLIN/HEAVEN NO. 7/7 ÜBER BERLIN on the front page of Süddeutsche Zeitung, March 2013.
Check the story behind the painting here 😉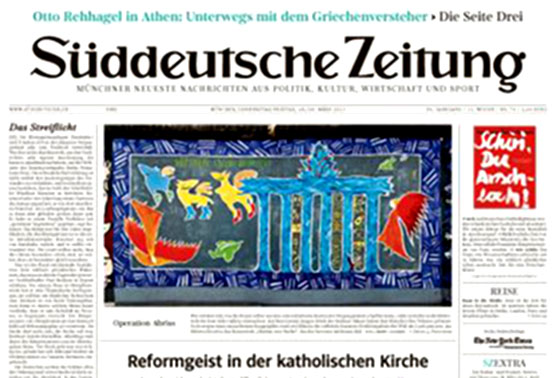 Don't hesitate to get in touch with me for information, collaboration, or a price estimate for a project.
Check out more of my paintings here.
See how I make one of my watercolours live, while Klezmofobia plays at Global Cph, March 14. Video ©Janus Vinther. 
© Karina Bjerregaard. All rights to materials on this website are protected by copyright and may only be used with written permission from Karina Bjerregaard.